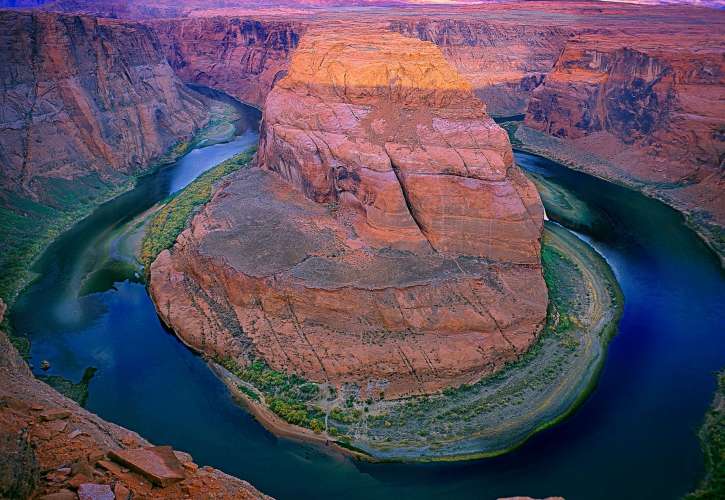 Page stands in the center of the world renowned Grand Circle, and is awe-inspiring with its geographic, cultural and historic marvels to explore. Page was pieced together on a desert mesa on land acquired in a trade with the Navajo Nation (a cultural part of Page even today) as home to hundreds of construction workers in 1957 who would build, in seven years time, the country's second largest dam at Glen Canyon.

As water enthusiast, Page has two bodies of aqua offering all the beauty and adventure you could want. Two marinas can launch you onto Lake Powell and Colorado River rafting begins at the base of the Glen Canyon Dam. Kayaking and paddle boarding are available too. Don't forget to bring your fishing gear!

For land lovers, tour Antelope Canyons, Secret Canyon, Staircase Canyon or Passage Canyon for an up close view of fascinating color combinations. Tower Butte has become available to tour via helicopter, internationally famous Horseshoe Bend is two miles away and the Rim Trail encircles Page for a 10 mile hike.
Select Video