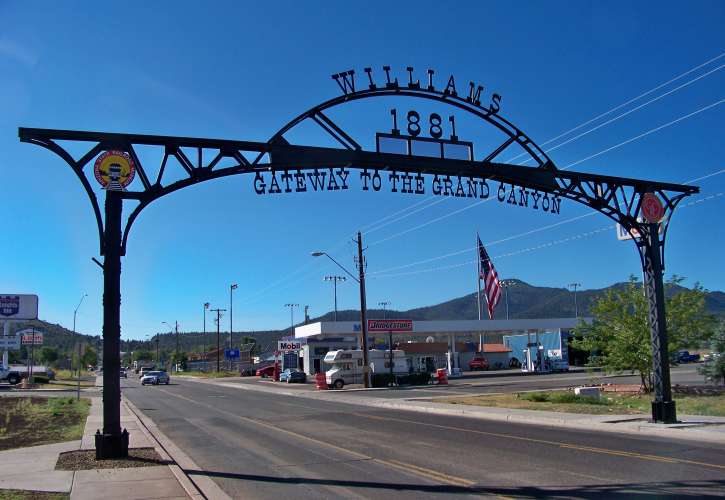 Williams is a city in Coconino County, Arizona, west of Flagstaff. Its population was 3,023 at the 2010 census. It lies on the route of Historic Route 66, Interstate 40, and the Southwest Chief Amtrak train route. It is also the southern terminus of the Grand Canyon Railway, which takes visitors to Grand Canyon Village. There are numerous inns, motels, restaurants and gas stations that cater to the large influx of tourists rather than local residents, especially during the summer and holiday seasons.

Williams is named after William "Old Bill" Williams, a mountain man and trader who often trapped in the area.
Williams was the last town to have its section of Route 66 bypassed, due to lawsuits that kept the last section of Interstate 40 in Arizona from being built around the town. After settlements called for the state to build three Williams exits, the suits were dropped and I-40 was completed. On October 13, 1984, Interstate 40 was opened around the town and newspapers the next day reported the essential end of US 66. The following year, Route 66 was decommissioned.
Select Video