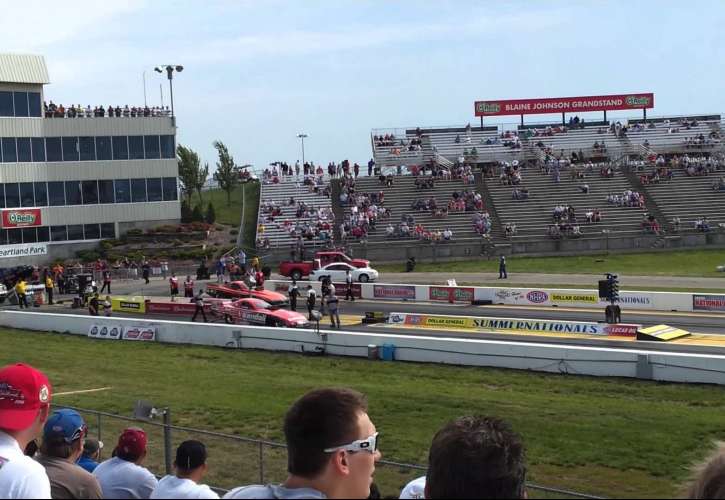 Occasionally FIREBALL RUN is entirely reserved by brands. 2010 Day 6 was hosted by Heartland Park & Ed Bozarth Chevrolet.

Lamborghini Legend, Valentino Balboni was the events special guest star. Competitors included FIREBALL RUN's first serving term US Mayor entry, Starting Line City Mayor Andy Hafen.

2010 FIREBALL RUN was a major part of the tracks revival promotions. Heartland Park in Kansas is a world-class multi-purpose motorsports facility. When it opened in 1989, it was the first brand-new auto racing facility to be built in the United States for 20 years. Its facilities include a road-race course with 4 possible configurations (ranging from 1.8 miles (2.9 km) to 2.5 miles (4.0 km) in length), a mile clay oval, off-road course and a ¼ mile drag strip. In 2003, it was bought by Raymond Irwin, who has instituted a program of major renovations to the facility.

2010 also marked the final year FIREBALL RUN incorporated high speed competition racing; Las Vegas Speedway & Heartland Park Speedway.
Select Video