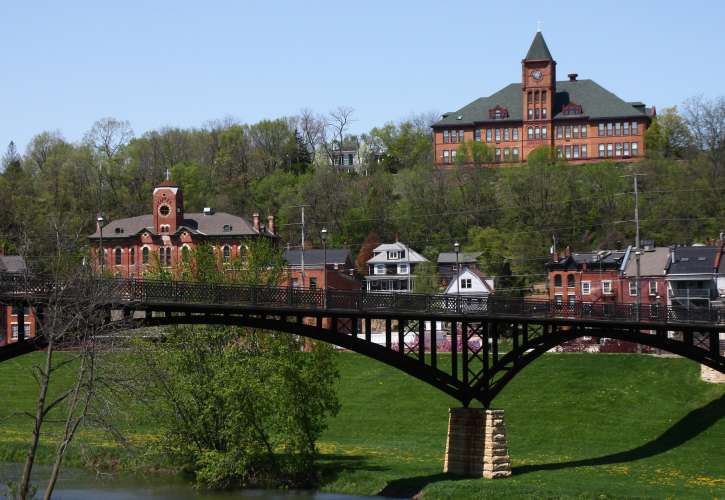 Galena is the county seat and largest city of Jo Daviess County, Illinois in the United States, with a population of 3,429 in 2010.The city is a popular tourist destination known for its history, historical architecture, and ski and golf resorts. Galena was the residence of Ulysses S. Grant and eight other Civil War generals, as well as several entertainers and politicians.
Galena has a rich history that is visible in the city's architecture. Originally inhabited by Sac and Fox Native Americans,by the late 17th century, the French began to settle in the area. In the early 19th century, American settlers began to arrive. Following a sharp decline in the demand for lead (which had been the city's chief income source during the early 19th century), Galena's population dropped from 14,000 in the mid-19th century, to 3,396 in the early 21st century.

Once one of the most important cities in the state, Galena was a hub on the Mississippi River between St. Louis and St. Paul. Due to erosion, the Galena River is now inaccessible to steamboats. Galena received national attention in the 1860s as home of General Ulysses S. Grant.
Select Video