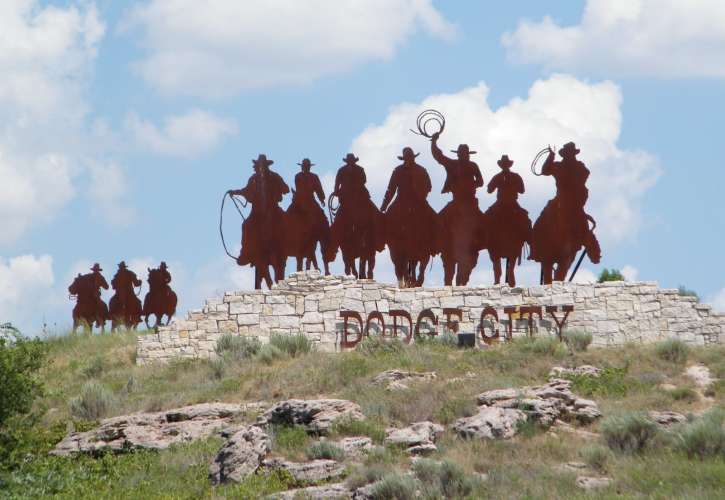 Dodge City is a city in, and the county seat of, Ford County, Kansas, United States. Named after nearby Fort Dodge, the city is famous in American culture for its history as a wild frontier town of the Old West. As of the 2010 census, the city population was 27,340.

Dodge City was founded in 1872, just five miles west of Fort Dodge on the edge of the military reservation. It quickly became a trade center for travelers and buffalo hunters. The same year, the railroad reached Dodge City, assuring its continued existence and making it a major shipping point. An estimated 850,000 buffalo
hides were shipped from Dodge City in the years 1872-1874. Through the years

Dodge has had many titles: Buffalo Capital of the World, Cowboy Capital, Queen of the Cowtowns, Wickedest Little City in America, Beautiful Bibulous Babylon of
the Frontier and others. Dodge City was the buffalo capital for
five years until mass slaughter destroyed the huge herds and left
the prairie littered with decaying carcasses.
Select Video