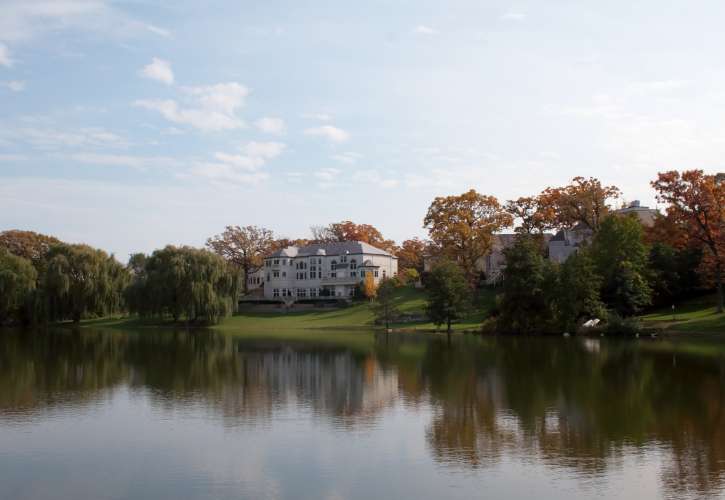 Oak Brook was incorporated as a village in 1958, due in large part to the efforts of Paul Butler, a prominent civic leader and landowner whose father had first moved to the vicinity in 1898 and opened a dairy farm shortly thereafter. Prior to incorporation, the name Oak Brook was used by local residents to distinguish their community from neighboring Hinsdale and Elmhurst, going back to the founding of the Oak Brook Civic Association almost two decades earlier.
The original boundaries were smaller than the present extent of the village, but a considerable amount of land was acquired soon after the founding of the village, including the land that is now the site of the Oakbrook Center shopping mall, which opened in 1962.

According to the 2010 census, the village has a total area of 8.28 square miles. Oak Brook is located about 19 miles west of the Chicago Loop. Although Oak Brook is not directly served by any CTA or Metra trains, the commercial corridor along 22nd Street is served by several Pace bus routes, and train stations in neighboring villages offer commuter train access to downtown Chicago.
Select Video